Millie's Pancake Haus August 27, 2017
<! p><! ><! /p> <! p align="center"><! subtitle for report><! /p> <! p><! ><! /p> <! p><! idea area><! /p>
It is fair to say that every one of the 40 members of the club who attended the August 27th outing enjoyed the food and comradery at Millie's Pancake Haus. To quote their website, it is an "old-school cafe with country ambiance serving classic American breakfast & lunch dishes". This iconic Tucson restaurant has been serving breakfast and lunch in the same location since 1964. Club members drove 12 Model A's, 2 Model T's, several vintage vehicles along with several modern cars to the breakfast outing. All the other customers who came to Millie's for breakfast that morning spent time in the parking lot admiring and taking pictures our cars. No one went away hungry.
<! p><! All in all it was a great outing. ><! /p> <! p><! Thanks, ><! /p> <! p><! paragraph> <! /p><! p><! ><! /p>
Pictures provided by David Ramsower. Thanks again, David!....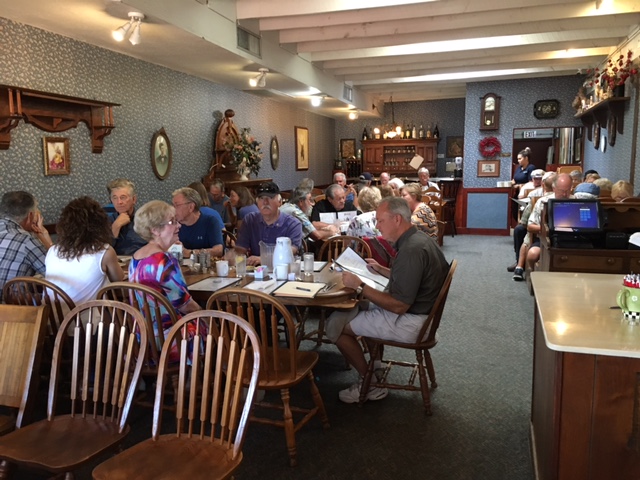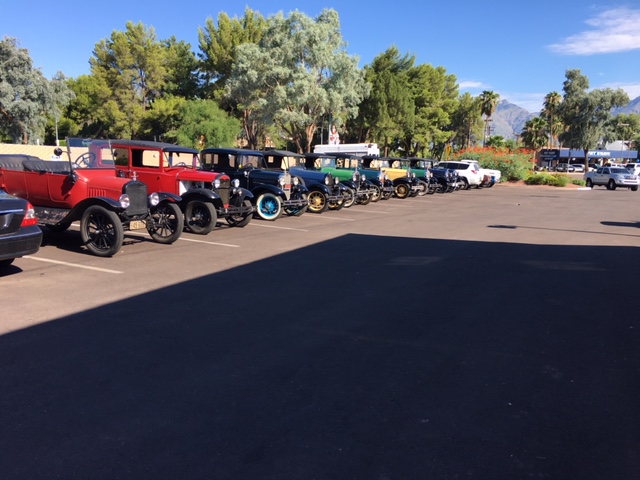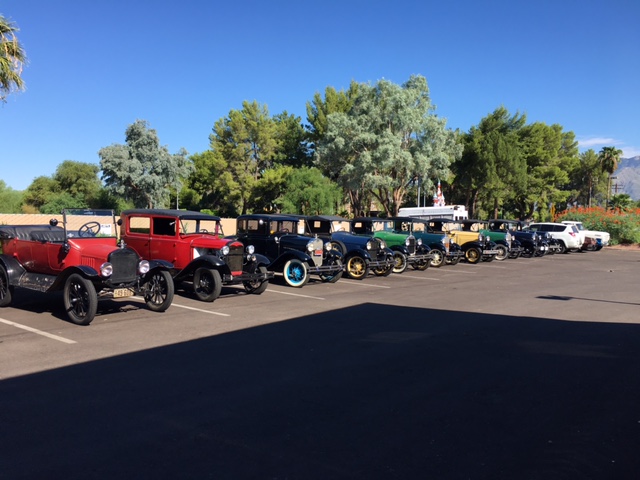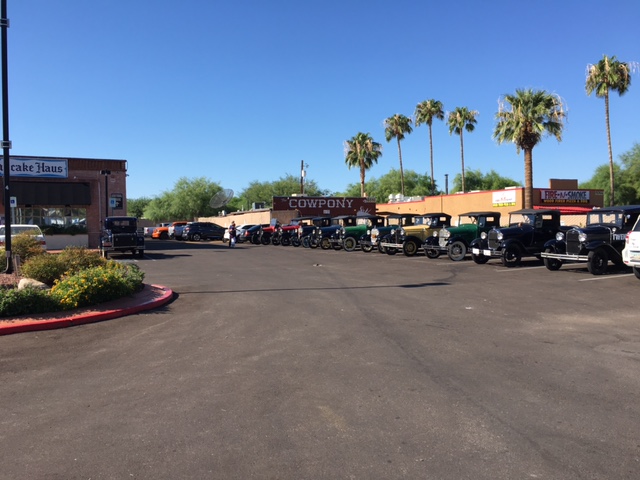 This page was last modified on October 9, 2017